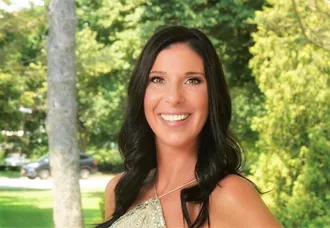 Hello, my name is Dr. Elizabeth J. Smyth and I am a Licensed Clinical Psychologist in the state of New York. I am the founder of Clear Direction Psychological Services PLLC located in Hauppauge, New York. I obtained my Master's in Educational Psychology in 2012 and then my Doctoral Degree in 2014 from Kean University's Combined Clinical and School Psy.D. (Doctor of Psychology) Program.
I have been providing mental health services in New York, New Jersey, and Texas areas since I began my training in 2009. I have experience working with people from all different backgrounds. This includes evaluating and treating children, adults, and couples who suffered from a wide range of cognitive, behavioral, and emotional issues. I have worked in various settings including inpatient psychiatric hospitals, the criminal justice system, a college university psychological center, schools, and a private psychological group practice.
I have had training at Manhattan Correctional Center, a federal prison in New York, where I completed forensic evaluations for the Federal Courts including competency to stand trial and criminal responsibility evaluations. I have also evaluated and treated adult court-mandated violent offenders at Kean University Psychological Services, an outpatient treatment facility, located in New Jersey.
I completed my predoctoral internship and postdoctoral residency at Big Spring State Hospital (BSSH), an adult inpatient hospital located in Big Spring, Texas. There I provided an array of psychological services to individuals admitted on either an acute or long-term status. I specialized in delivering evidenced-based treatments and psychological assessments to individuals suffering from severe mental illness, combat and/or complex trauma, anxiety, depression, mood disorders, and persons who were either found not guilty by reason of insanity or deemed incompetent to stand trial. I was eventually appointed Chief Psychologist at BSSH.
In 2016 I moved back to New York, which is where I was born and raised. I worked for a private group practice on Long Island where I provided the highest level of care to individuals injured on the job and those involved in motor vehicle accidents.
As a vital part of my work, I continue to pursue educational and training opportunities to support increased efficacy of treatment and improved outcomes for my patients. I am also a member of several professional organizations, through which I receive regular supervision, support, continuing education and training for my private practice.
My specialty and passion is providing effective, evidence-based, therapy for young adults, adults, and couples suffering from trauma, anger, depression, anxiety, grief/loss, life stress, pre-marital, couple and marital problems.
I have extensive training and experience using the following approaches in therapy: cognitive- behavioral therapy, acceptance and commitment-based treatments, emotion focused therapy, emotion-focused couples therapy with trauma survivors, integrative behavioral couple therapy, compassion-focused therapy, and mindfulness-based approaches.
I help my patients learn and heal from their past experiences, then focus their attention on the present by supporting them to take action by modifying unproductive thought patterns, managing their emotions, and replacing unhealthy habits with healthy and productive behaviors. I view psychotherapy as a collaborative process with an emphasis on a warm, compassionate, non-judgmental therapeutic relationship. I will support you in increasing your self-awareness and developing the skills needed to create positive changes in your life.
I look forward to getting to know you, understanding your unique challenges and meeting you exactly where you are at this time, on this day. My goal is to walk alongside you in this healing process and to help you navigate difficult times.
I hope you will invest in yourself and reach out today!
Click the Request Appointment Link Below to Schedule a Free 10-15 Minute Phone Consultation or Call Dr. Smyth at (631) 528-5880 to Schedule An Initial Individual or Couple Intake Appointment Today.